ABOUT US
SeeScan is a privately held company that values innovation, excellence, and the shared success of our employees, customers, suppliers, and partners. From conception and design to actual product creation, we develop video pipe inspection and utility locating equipment that works where you do. We have forged our reputation by engineering every product with a focus on the customer. A commitment to durability and our ability to solve problems effectively and elegantly make us unique. We don't emulate, we create.
OUR MISSION
To deliver innovative, impactful solutions to help our customers succeed.
OUR VISION
To create a safer world by connecting people with technologies that make a difference.
PEOPLE
The water, waste, electricity, gas, and communication services that power our homes and businesses are relied upon all day, every day, for nearly everything we do. Our mission is to deliver products that help protect these services, and people are the key to our success.
A collaborative environment allows all employees to contribute their ideas, passion, and energy. Maintaining a high level of integrity in everything we do helps create win-win situations for vendors and partners.
Delivering products that set the gold standard for performance, reliability, and support ensures that our customers are able to deliver high value results to consumers.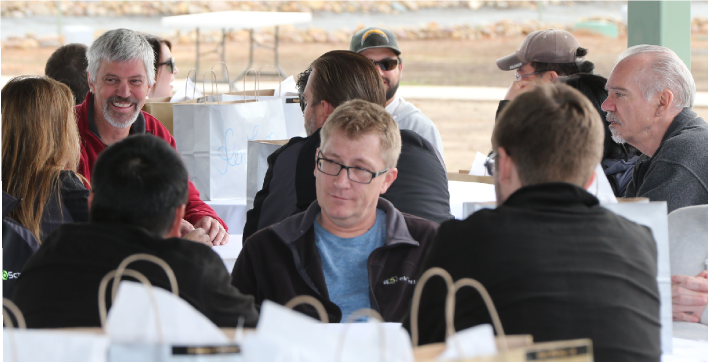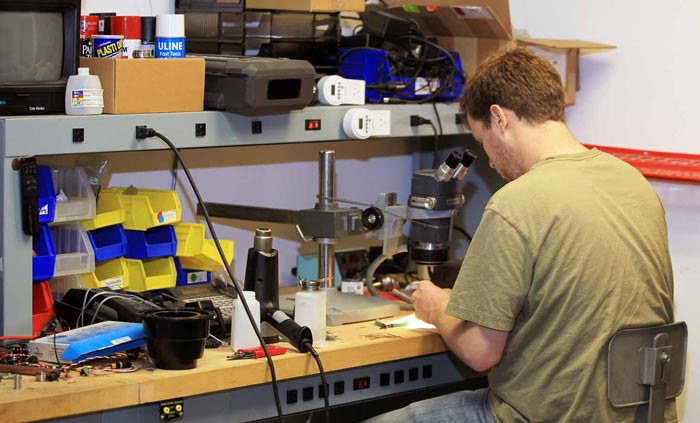 INNOVATION
We value innovation above everything. Why follow the crowd when you can innovate?
We strive to understand problems at their core and find new ways to solve them. We don't just create features; we shape thoughtful solutions that can make a real difference to our customers and our world. We sweat the details so our customers don't have to. This philosophy is best exemplified by our products development history. To learn more about our history of innovation click here.
Our continual, evolutionary engineering process means that when we release a product to market, we are truly proud to stamp our name on it. We develop all our products from the ground up.
EXCELLENCE
Excellence is more than a buzzword to us; it is something we have invested heavily in. We have vertically integrated many of our manufacturing processes, from rapid prototyping machines to injection molding and final assembly. We control more of the manufacturing process, keeping us agile and independent. For our customers this means they get better products, quicker.
Since the beginning, we have maintained our commitment to designing and manufacturing the best. Our customers expect the highest level of quality from every pipe inspection camera and utility locating system we build. Our production area was designed specifically to deliver unsurpassed quality in a safe environment. Every product we ship is rigorously inspected to reach our world‐class standards.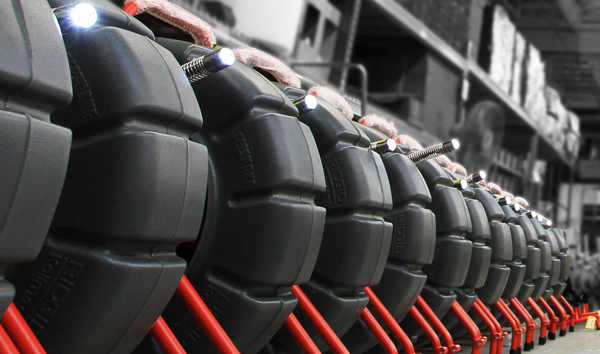 A SENSE OF COMMUNITY
Community underpins everything we do. For us, community extends outside of the physical boundaries of our campus. We believe in forging strong, sustainable bonds with our suppliers and customers.

STRENGTH IN DIVERSITY
A multicultural working environment of inclusion and acceptance is pivotal to our past, present and future. Our employees present different viewpoints that allow us to solve problems creatively and deliver the products our customers need.

YOU BEING YOU
We believe in providing our employees with a sense of freedom. Our casual dress code means you decide what you wear. Stuffy suits are not a requirement; we value comfort over corporate conformity!

FAIRNESS
A sense of fairness is crucial to us. Every employee is treated with respect and receives equal opportunities to be recognized. The typical bureaucratic layers of "red tape" are visibly absent, and a sense of transparency and fairness prevails.

CONTINUAL LEARNING
We are dedicated to enriching employees' skill sets whenever and however possible. We are always open to helping our people learn new things. Personal and professional development is very important to us.

PASSION
A desire to be the best at what we do and a commitment to deliver results burns inside each of our employees. That passion inspires solutions that help create the products our customers love. Without our employees' passion we would not be where we are today.