Our philosophy has been to continually advance technology for use in the harshest environments for 40+ years. Learn more about our history below!

The first product that emerged from Mark's workshop garage was an underwater battery to power deep sea instruments called a 'SeaBattery'.
This full ocean depth, pressure-compensated SeaBattery® Power Module has a 30+ year history of exploring the oceans with 6v, 12v, 24v and 48v configurations. We also offer a junction box with the same dimensions.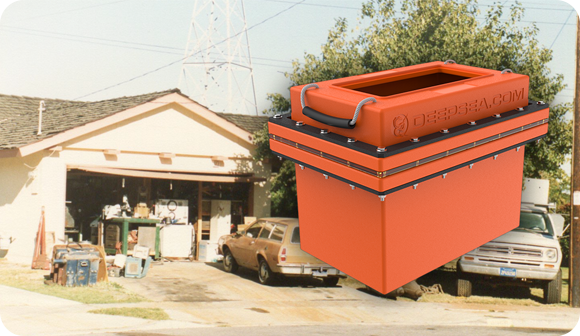 HMI lights delivered compact, high efficiency light sources that were capable of producing a near daylight spectrum to bring stunning deep ocean images of the Titanic to IMAX Movie Audiences.
Woods Hole Oceanographic Institution's Alvin leveraged DeepSea's adapted HMI technology using new glass housings, custom machined glass-ceramic lamp bases, and exotic ceramic pressure cases fitted to Soviet Mir-1 and Mir-2 submersibles. This collective effort delivered the first up-close, in-person views of the remains of the R.M.S. Titanic. Those trips in 1986 – 75 years after her tragic sinking – brought back startling pictures of rusticles, the wine bottle-littered debris field, the twisted and broken hulk.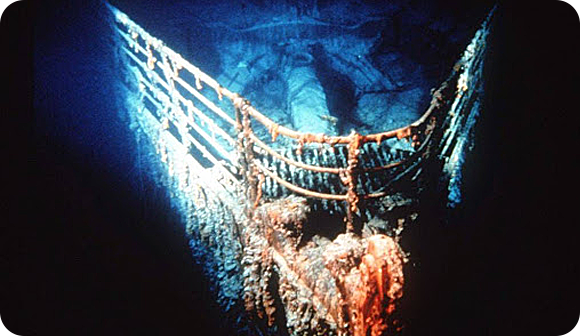 Mark developed incandescent lights for Remotely Operated Vehicles (ROVs), followed by underwater video cameras and special high intensity 400 to 1200-watt metal halide (HMI) gas discharge lights.
The powerful HMI lights, originally developed for Alvin and Jason, set the standard for deep ocean, high quality imaging. They have were used for extensively on numerous historical shipwreck explorations for deep ocean rescue and recovery vehicles, offshore oil development, scientific research and on the deep diving submersibles Alvin, Sea Cliff, Turtle, Nautile, Mirs I & II, Kaiko and the Shinkai 6500.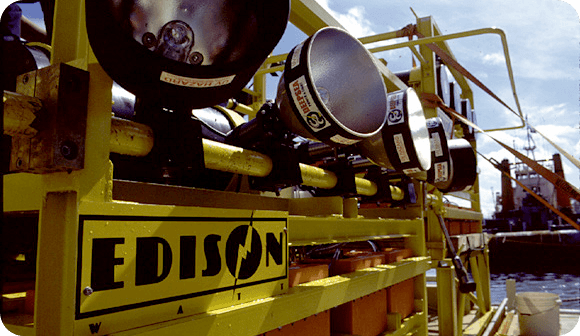 In 1996 the R.M.S. Titanic, Inc., a New York-based, publicly traded company, sponsored an expedition to raise part of the Titanic's structure. DeepSea re-designed its 1200 watt HMI light for this venture. In addition, four autonomous light towers, named Edison towers after Thomas Edison, were designed for this project, with each light tower holding five 1200 watt lights. DeepSea's full-ocean-depth SeaBatteries were used to power the lights, with thirty SeaBatteries on each tower. The lights illuminated the Titanic for a live video feed to two cruise ships circling above that were part of the expedition.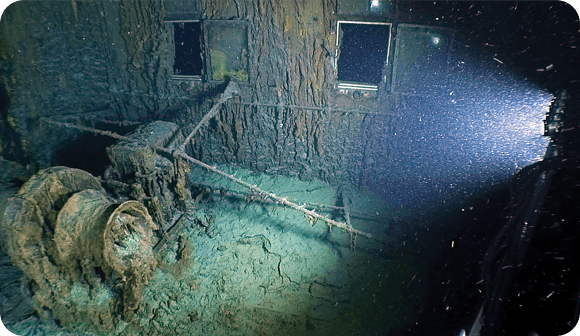 The Nereus was a hybrid ROV/AUV built by the Deep Submergence Lab at WHOI to explore the deepest parts of the ocean. WHOI engineers incorporated a number of novel technologies into its design for use in remote operations, including an optical fiber tether for use in remote operations, ceramic flotation, and lithium-ion batteries. DeepSea Power and Light designed, manufactured, and supplied the ceramic flotation equipment for the project which can be seen on the inner sides of the vehicle enclosed in clear tubes. The ceramic flotation is a great example of a challenge we solved.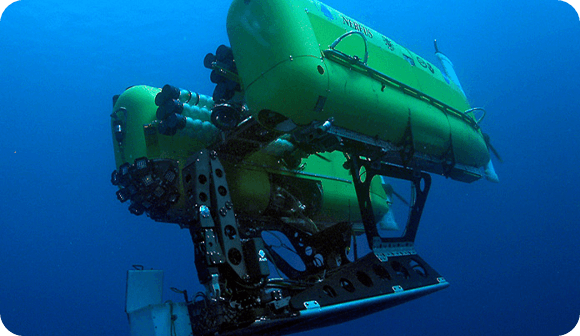 The introduction of our high-efficiency LEDs allowed our customers to illuminate the deep ocean like never before. With wide, flood, and spot beam configurations, up to 11,000 km depth ratings, digital dimming, and multiple color options, DeepSea LED lights are built to meet today's challenging demands in subsea exploration.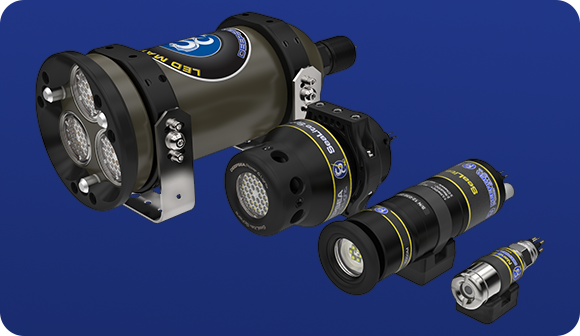 The DVS-300, assisted in creating the largest and most precise archaeological map of the five invaded beaches in Normandy to commemorate the 70th anniversary of D-Day. It took on the momentous task of identifying wrecks along 511 km2 of coastline in just 27 days.
During this historic collaboration, the DVS-300, a one-of-a-kind compact, ultra-lightweight video system helped identify nearly 300 shipwrecks. Sherrell Ocean Services used the DVS-300 during their seven week expedition.
The diver video system was able to capture the stunning images with full frame rate video; as well as, more compact low frame rate video and still images. The DVS-300's light weight and compact size made it easy to transport between the two French vessels "Andre Malraux" and "Etoile Marine's Magic Star" in addition of being used on a 6 meters long rigid-hulled inflatable boat for quick target identification.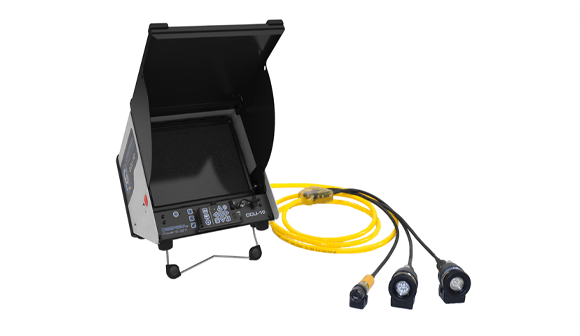 Our HD Multi SeaCam® was used to collect the first underwater video footage and images of the shipwreck Ituna: a luxury steam yacht that sunk off the coast of the San Francisco Bay when a gale hit and split the yacht's seams in 1920. The ship had not been seen for 95 years until NOAA's Office of National Marine Sanctuaries, in partner with Teledyne-Seabotix, equipped a remotely operated vehicle and autonomous underwater vehicle with an HD Multi SeaCam to explore and document the Ituna.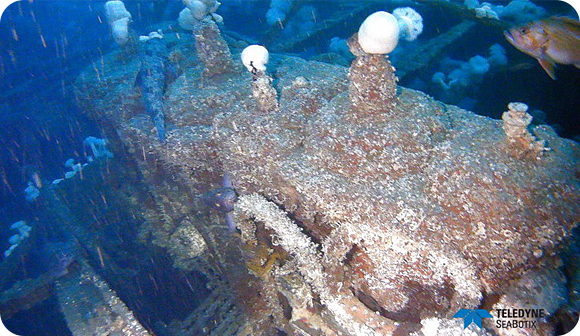 Higher resolution cameras were a natural extension to our camera lineup to deliver better image quality while maintaining the long term durability expected from any products that wears the DeepSea logo. Our first 4k camera was released in a tried and true housing in the form of the Apex™ SeaCam®.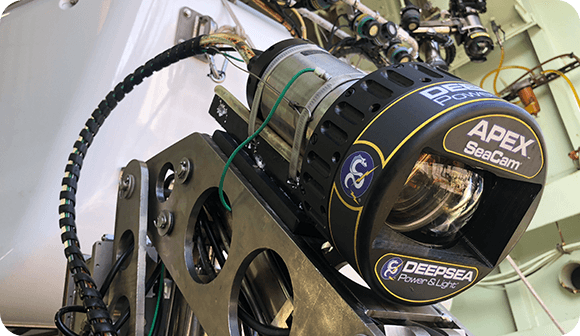 Our collaboration with the Monterey Bay Aquarium Research Institute to develop the ultimate story telling camera, the MxD, designed to be a broadcast grade 4k system is now ready to capture detailed, vivid imagery. Designed with three 2/3 inch CMOS sensors, a 15x optical zoom and a 2x drop in tele- converter, the MxD is rated for use up to 7,500 m. With a wide 109 degree diagonal field of view, the MxD camera is uniquely positioned to explore and operate in 95 percent of the world's oceans.

In 1915, Sir Ernest Shackleton's exploration ship Endurance sank in the Weddell Sea off the coast of Antarctica, in a region Shackleton described as "the worst portion of the worst sea in the world." More than a century later, the Endurance22 team, under the Falklands Maritime Heritage Trust, found the vessel at 3,000 m below the surface – and in remarkable condition. The stunning images of Endurance were taken by the Endurance22 team using DeepSea Optim 4k cameras mounted to an AUV. Since the wreck is protected as a Historic Site and Monument under the Antarctic Treaty, preventing the wreck from being disturbed in any way, the 4k footage provided by the Optim cameras is an important tool for documenting and digitally preserving the wreck for future science research.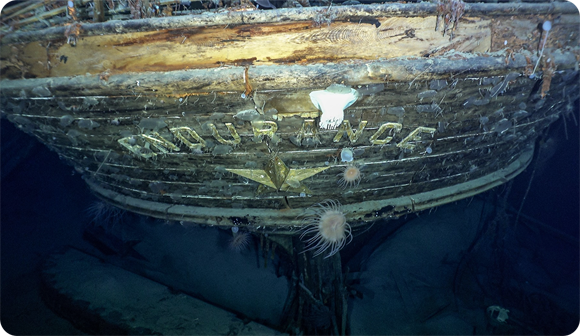 Starting in 2022, DeepSea began working with industry partners to develop a line of machine vision cameras tailored to the growing needs of subsea leaders in autonomy, machine learning, and AI. These collaborations and listening campaigns have produced the new SmartSight™ camera platform. The platform combines best-in-class machine vision components with DeepSea's proven subsea imaging design capabilities.