SeaSense™ Protocol
Our SeaSense serial protocol enables flexible, real-time access to advanced onboard monitoring, diagnostic, and control technologies over standard EIA-485 and EIA-232 industrial serial interfaces.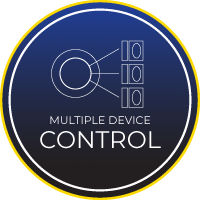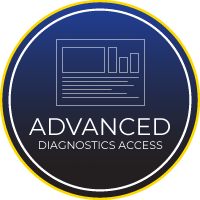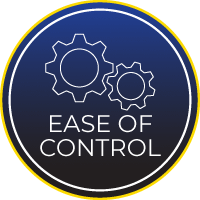 The SeaSense serial protocol provides flexible, real-time access to advanced onboard monitoring, diagnostics, and operator controls over standard EIA-485 and EIA-232 industrial serial interfaces.
A common base command set across all SeaSense-enabled products keeps basic setup and operation consistent and simple. SeaSense uses human readable commands with simple formatting rules and an optional checksum field. Built-in real-time validation and error tolerant operation make testing and troubleshooting straightforward. SeaSense-enabled devices can operate in multi-protocol installations where the SeaSense protocol extends the functionality of legacy protocols such as Sony VISCA1.
The unprecedented level of control with the SeaSense protocol allows operators to customize the behavior and operation of DeepSea products beyond any other products on the market. In the LED SeaLite, users can control basic functions like light output and also have commands to customize dimming curves, set and recall preset settings, change the power-on light output level, and limit the maximum output to match the available power budget.
The SeaSense protocol can address connected devices individually, in groups, or as a broadcast. Layers of instructions can be built on top of one another, as each device can belong to more than one group. Group and broadcast commands work on multidrop networks or by using port-mirroring software to easily combine physical ports into a single virtual serial port.
In addition to the wide range of control features, the SeaSense protocol unlocks internal diagnostic and operation statistics. SeaSense-enabled products can total operating time, track power cycles, report internal temperature and humidity along with lifetime extremes, in addition to a variety of other internal diagnostic checks.
1 VISCA is a trademark of Sony Corporation
Documentation
Prior to returning goods, please contact us via phone, fax, email, or our contact form below for an RMA number. We will need your product model number, serial number and any other pertinent information along with a description of the problem. When shipping your item, be sure that the freight is pre-paid and that the RMA number is clearly printed on the outside of the box. CODs will not be accepted.
+1-858-576-1261

+1-858-576-0219

Warranty