the ultimate 4k imaging system for subsea exploration
The MxD SeaCam imaging system is a ruggedized, high performance 4K imaging system for subsea exploration, research, and filmmaking.
At the heart of the MxD is the subsea imaging unit, based on a Sony HDC-50 compact broadcast camera with the performance and advanced features of full-sized studio systems. The 4K-UHD resolution 2/3" class 3-CMOS global shutter optical block provides unparalleled sensitivity, sharpness, support for HDR (hyper gamma) and the full BT.2020 color space along with the full range of controls expected from a no-compromise, future-proof studio grade platform.
The imaging potential is matched with a best-in-class Canon CJ15ex4.3 wide-angle zoom lens with 15x magnification, providing a 96° horizontal field of view at full wide and just 8.4° at full telephoto. This lens is coupled with a custom 4-element dome port corrector cell for near zero distortion viewing and diffraction limited performance from 0.3meters to infinity.
The purpose-built Titanium housing and borosilicate dome of the MxD SeaCam provide reliable operation to 4000m with options for up to 7000m depths using a patent pending design, proven across thousands of actual pressure cycles.
Video uplinks and camera controls are integrated into an embedded telemetry system connected through a single fiber optic interface to a top-side hub that provides industry standard 12G-SDI video and familiar remote camera and lens controls.
best in class imaging performance and no-compromise controls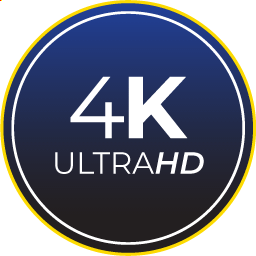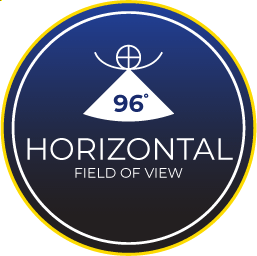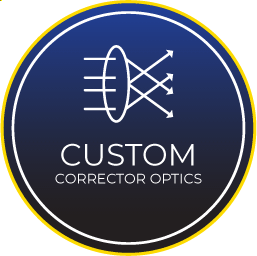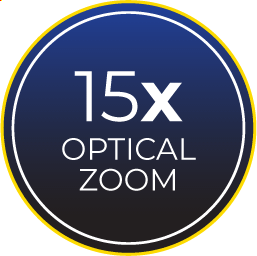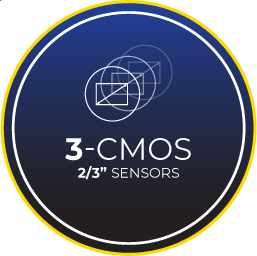 FAMILIAR BROADCAST CONTROLS AND 12G-SDI WORKFLOW
Upstream video signals and downlink controls are all provided over a single fiber optic data link between a rack-mount telemetry hub and the camera. Integrated CWDM multiplexers handle combining the 12G-SDI video single with multiple uplink and downlink communication and control options. Only power is needed from the local vehicle or platform system, simplifying integration.
The top-side telemetry system operates from a rack-mount telemetry hub with a separate compact operator control panel, which includes painting controls for color correction and black levels along with iris, zoom, and focus controls. Zoom position is controlled with a continuously variable rate control for smooth operation and focus with a continuously variable position control for precision tracking.
A UNIQUE COLLABORATION
The MxD SeaCam is a collaboration between the scientists and engineers at the Monterey Bay Aquarium Research Institute (MBARI) and DeepSea Power & Light, leveraging the world-class design and manufacturing expertise and first-hand field experience of both organizations. The result is a camera system that will be the next standard bearer in subsea imaging technology to serve the needs of the international subsea science, exploration, and film making communities for the next decade.
MxD SeaCam
Video
Sensor
3-chip 2/3-inch type 4K CMOS
Shutter
Global Shutter
Resolution
QFHD: 3840 x 2160
HD: 1920 x 1080
Color Space
ITU-R BT.2020 wide color gamut
Sensitivity (2000lx, 3200K)
F10 (59.94 fps), F11 (50 fps)
Noise Level
-62dB
Format
QFHD: 4K/59.94p, 4K/50p
FHD: 1080/59.94p, 1080/50p


HD: 720/59.94p, 72/50p

Zoom
15X optical zoom


2X extender

Focal Length
4.3 to 65mm
Maximum Aperture
F/1.8 at 4.3 ~ 40mm
F/2.9 at 65mm
Field of View
Wide: 96.3° x 64.2°
Tele: 8.4° x 4.8°
Minimum Object Distance
0.3m
Control
Camera Control
RCP-1000/1001/1500/1501/3100/3500 or equivalent remote control panel
Zoom
Variable rate servo zoom control
Focus
Variable position servo focus control
Inputs/Outputs
Fiber Optic
Single Mode, 3-channel CWDM per ITU-T G.694.2, 20nm spacing
12G-SDI Video
Primary video uplink wavelength: 1311nm SMPTE ST 2082, up to 4K/60p
Telemetry & Control
Telemetry uplink wavelength: 1471nm Telemetry downlink wavelength: 1491nm
LAN
Camera setup and control
HD-SDI Monitor
SMPTE 292M, live view utility monitor output
Camera & Lens Control
RS-485, proprietary Sony protocol
System Monitor
Temperature, Humidity, Pressure, Leak Detection
Electrical
24VDC
Power
35W Max
Mechanical
Material
Housing: Titanium
Port: Borosilicate Glass
Dimensions
593.5mm [23.4"] long w/o connector, 205mm [8.1"] housing diameter
Weight in Air
<45kg [100 lbs.]
Weight in Water
TBD
Environmental
Maximum Operating Depth
4000m / 5800 PSI (7000m option)
Proof Test Pressure
7250 PSI
Operating Temperature
-8°C to +27°C
Storage Temperature
-20°C to +60°C
Prior to returning goods, please contact us via phone, fax, email, or our contact form below for an RMA number. We will need your product model number, serial number and any other pertinent information along with a description of the problem. When shipping your item, be sure that the freight is pre-paid and that the RMA number is clearly printed on the outside of the box. CODs will not be accepted.
+1-858-576-1261

+1-858-576-0219

Warranty